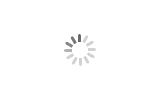 Automatic paper roll cutting machine
Brand DONGTENG
Product origin Ruian Wenzhou City,Zhejiang Prov, China
Automatic paper roll cutting machine(DTCP-1400/1700/1900) is a paper cutting equipment that cuts web paper into flat sheets. This device combines advanced technology from the world today, with the main transmission system being driven by AC servo motors, ensuring fast, continuous, and stable paper cutting; The main high-speed rotating tool holder and cutting blade of this machine adopt German precision bearings for rotation and high wear resistance cutting blades, making paper cutting accuracy higher and the wear resistance of the cutting tools better; The control interface adopts a touch screen interface setting, making it easier to use and operate; This equipment is widely used in the paper industry, paper distributors, as well as major packaging and printing companies, to improve efficiency and save costs for customers.
Automatic paper roll cutting machine
Automatic paper roll cutting machine(DTCP-1400/1700/1900) Main Characteristics:
1. Breaking through the traditional machete style and adopting the double rotary roller cutting form;
2. High paper cutting accuracy, one-time adjustment of squareness, without the need for secondary adjustment;
3. After cutting the paper, it does not require secondary processing and can directly enter the printing machine;
4. The incision should be clean, free of dust and burrs.
Hydraulic drive: The paper clamping arm opens and closes and moves back and forth, driven by an hydraulic cylinder. The paper clamping arm is lifted and lowered, driven by an hydraulic cylinder

Upper knife: adjustable lifting, switch type leaning knife, and manual adjustment of paper cutting web knife distance. Lower knife: The upper and lower positions of the knife shaft are fixed, and the distance between the paper cutting web and the knife is manually adjusted
Rotary cutting tool: made of special alloy steel precision machining, with an exceptionally long lifespan; The blade is easy to adjust
First conveyor belt: fast separation of cut paper
Second conveyor belt: It can be controlled by single or continuous action, and the paper can be adjusted to be sent out in a tile stack.
Paper delivery section: Refined paper separator that can be adjusted in conjunction with the paper width. Pressurized paper feeding wheels can increase the stability of the paper and avoid paper deviation
Type: Hydraulic lifting stacking and collecting table, automatically descending when the paper is stacked to a certain height
Electrical appliances: The use of German original Siemens PLC, motion control, Italian Fisch servo motor, and Omron ensures long-term operation of the machine and reduces downtime due to faults.